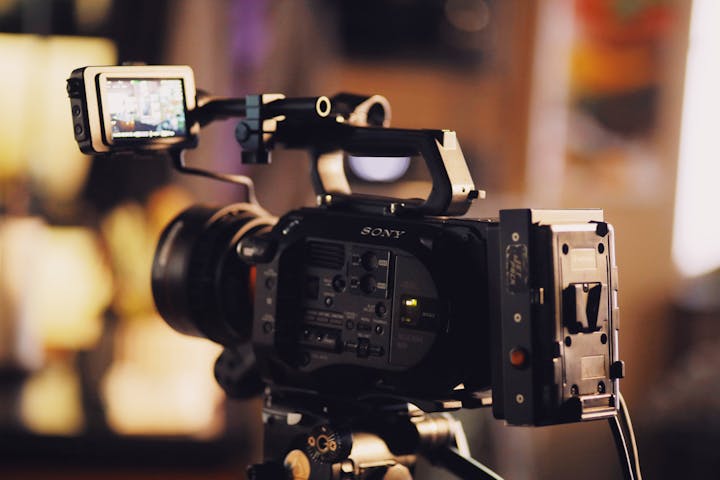 The video recording of concerts, theater performances, readings, etc. is of course done with several cameras.
Only through multi-camera video production is it possible to record many areas of the event simultaneously in image and sound.
We rely on modern cameras that are remote-controlled.
From a central point, a cameraman has everything in view and can align the cameras in a variety of ways.
In this way, 5 or more cameras can be operated by a single person. This saves personnel costs for you.



The chimney builder - the opinion of a resident of the Burgenland district



The chimney builder - the opinion of a citizen from the Burgenland ... »



It's our own fault! – The Citizens' Voice of the Burgenland District



It's our own fault! - The letter of a resident - The citizens' voice ... »



Ray Cooper live concert in the castle church Goseck (part 2)



Ray Cooper unplugged concert live in the Goseck Castle Church (Part ... »



Ray Cooper's 5th concert in the Goseck Castle Church



Ray Cooper unplugged concert live in the Goseck Castle ... »



Health and courage - the opinion of a resident of the Burgenland district



Health and courage - A resident of the Burgenland ... »



A total catastrophe is produced - the opinion of a resident in the Burgenland district



A total catastrophe is produced - the opinion of a resident - the citizens' voice of ... »



The doctor - the opinion of a citizen from the Burgenland district.



The doctor - A letter from a citizen of the Burgenland ... »



I jumped off the track - the opinion of a citizen from the Burgenland district.



I jumped off the track - Thoughts of a citizen - The citizens' voice of ... »