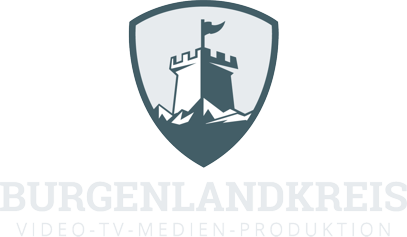 Burgenlandkreis Video-, TV-, Medienproduktion creative director Video interview production video editing
Burgenlandkreis Video-, TV-, Medienproduktion - the best way to record events, meetings, concerts, talks, theater performances...
for publication on the Internet, TV, on Blu-ray Disc, DVD

High demands vs. small budget?

It is seldom possible to have both at the same time. However, Burgenlandkreis Video-, TV-, Medienproduktion is the exception to the rule. We use the latest generation cameras of the same type with large 1-inch image sensors. Optimum image quality is ensured even in unfavorable lighting conditions. The use of programmable motor pan-tilts means that the cameras can be operated remotely, which reduces the number of personnel required and thus lowers costs.


The Burgenland district is on the southern border of Saxony-Anhalt. In the east it borders on Saxony. In the west and south it borders on Thuringia. The landscape is hilly and is shaped by the Saale, Unstrut and Weißer Elster. Wine is actively cultivated in this Saale-Unstrut region. This is marketed to tourists. One of the cultural highlights of the Burgenland district is the district town of Naumburg (Saale) with the Naumburg Cathedral. This is part of the UNESCO World Heritage. Neu-Augustusburg Castle is located in the town of Weißenfels. The highlights in Zeitz are Moritzburg Castle and museums about the industrial history of the city. The city of Nebra became known worldwide. The Nebra Sky Disk, approximately 3700 to 4000 years old, was found nearby. Pretty much every village in the Burgenland district has buildings that are stone witnesses to a thousand-year history of settlement. Many Romanesque and Gothic churches, old manor houses, windmills can be discovered.

Unlike traditional media like books or films, exclusive video content is very valuable - and not on social media. Burgenlandkreis Video-, TV-, Medienproduktion offers you a wide range of video production options. Multi-camera recordings of events, concerts, musicals, talk shows, readings, TV reports, company portraits, image films and much more. The equipment used is state-of-the-art. The video recording is always in 4K / UHD. If there is enough time until the (online) publication, nothing stands in the way of producing in 8K.
From our range of services
From the results of over 2 decades of video production
Burgenlandkreis Video-, TV-, Medienproduktion in other languages
Էջի թարմացումը կատարվել է Viktoriya Mansour - 2023.09.24 - 17:51:28
Business postal address: Burgenlandkreis Video-, TV-, Medienproduktion, Marienmauer 16, 06618 Naumburg (Saale), Sachsen-Anhalt, Germany